About Us
We are an interdisciplinary team of digital natives who started Cork Hounds on a quest to find dog-friendly Vineyards and Wineries for year-round enjoyment! We thought others might benefit from having this information as well. Thus, Cork Hounds was born as the first online service of its kind that aspires to nationwide coverage.
Peggy
Founder, Dog Lover and Wine Enthusiast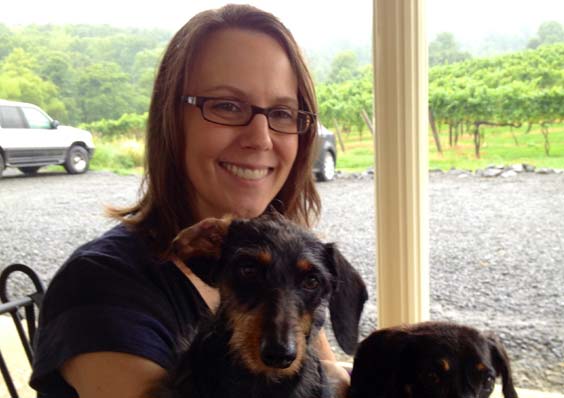 Peggy is a DC-based digital content maven who loves dogs and wine. This project combines two loves and 20 years of acquired experience producing and managing websites. Her goal is to provide people and their dogs with the best vineyard experience possible. Knowing where you can and cannot take your dog can make all the difference! Search Cork Hounds now and start planning your next trip!
Jeremy
Founder, Dog Lover and Wine Enthusiast
Jeremy is a technology executive in the Washington DC area by day, and the lead engineer for Cork Hounds in his spare time. All engineers want to build something that other people find useful, and this project offered that opportunity.  Hopefully our fellow dog & wine lovers think so! Cork Hounds also provides a chance to dabble with new technologies through a mix of software and services running in the Amazon Web Services (AWS) Cloud. Please let us know how we're doing as we continue to mature the site!