Exploring Dog-Friendly Vineyards Near Harpers Ferry, West Virginia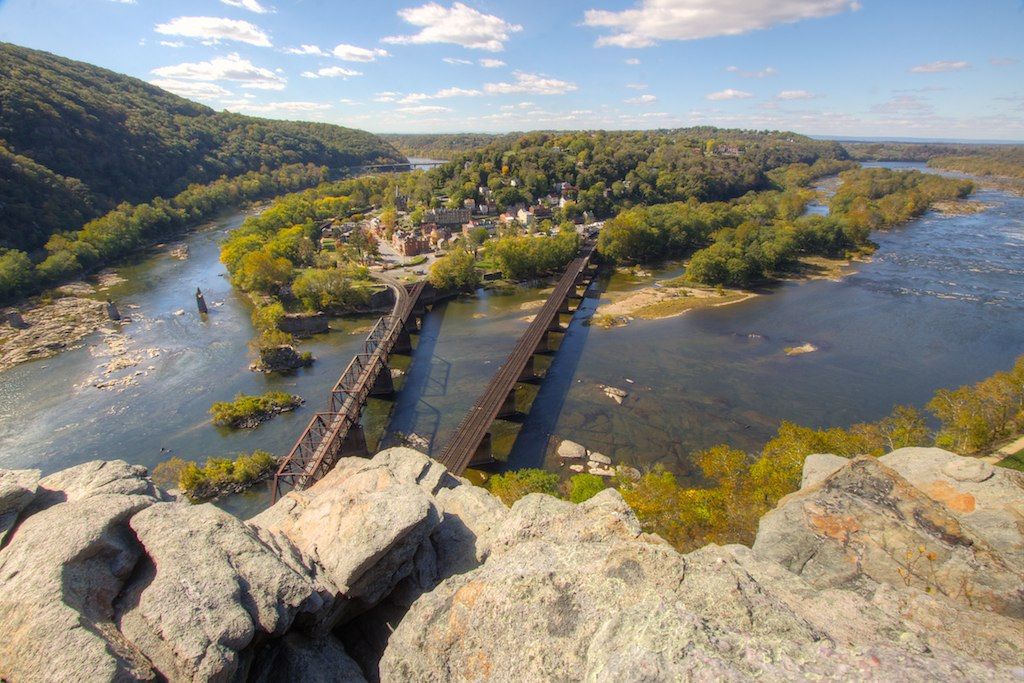 Cork Hounds is an affiliate partner and we will be compensated if you make a purchase after clicking on this ad link.
Playing host to rivers, rapids and majestic mountain views, the area around Harpers Ferry, West Virginia, offers a feast for the eyes. Its strategic location, where two rivers (Shenandoah and Potomac) and three states (Maryland, Virginia, and West Virginia) meet, made it a key transportation hub up until the mid-20th Century. The hills and pastures on the Virginia side have become fertile land for growing grapes and it's well worth stopping in one of the many wineries along Route 671 and Route 9. Cork Hounds recommends visiting Breaux Vineyards and 8 Chains North.
Table of Contents:
Vineyards to Visit
Weekend Trip
Local Sites
Additional Vineyards to Visit
---
Vineyards to Visit
6888 Breaux Vineyards Lane
Purcellville, VA 20132
800-492-9961
Dogs are welcome outdoors and on the patio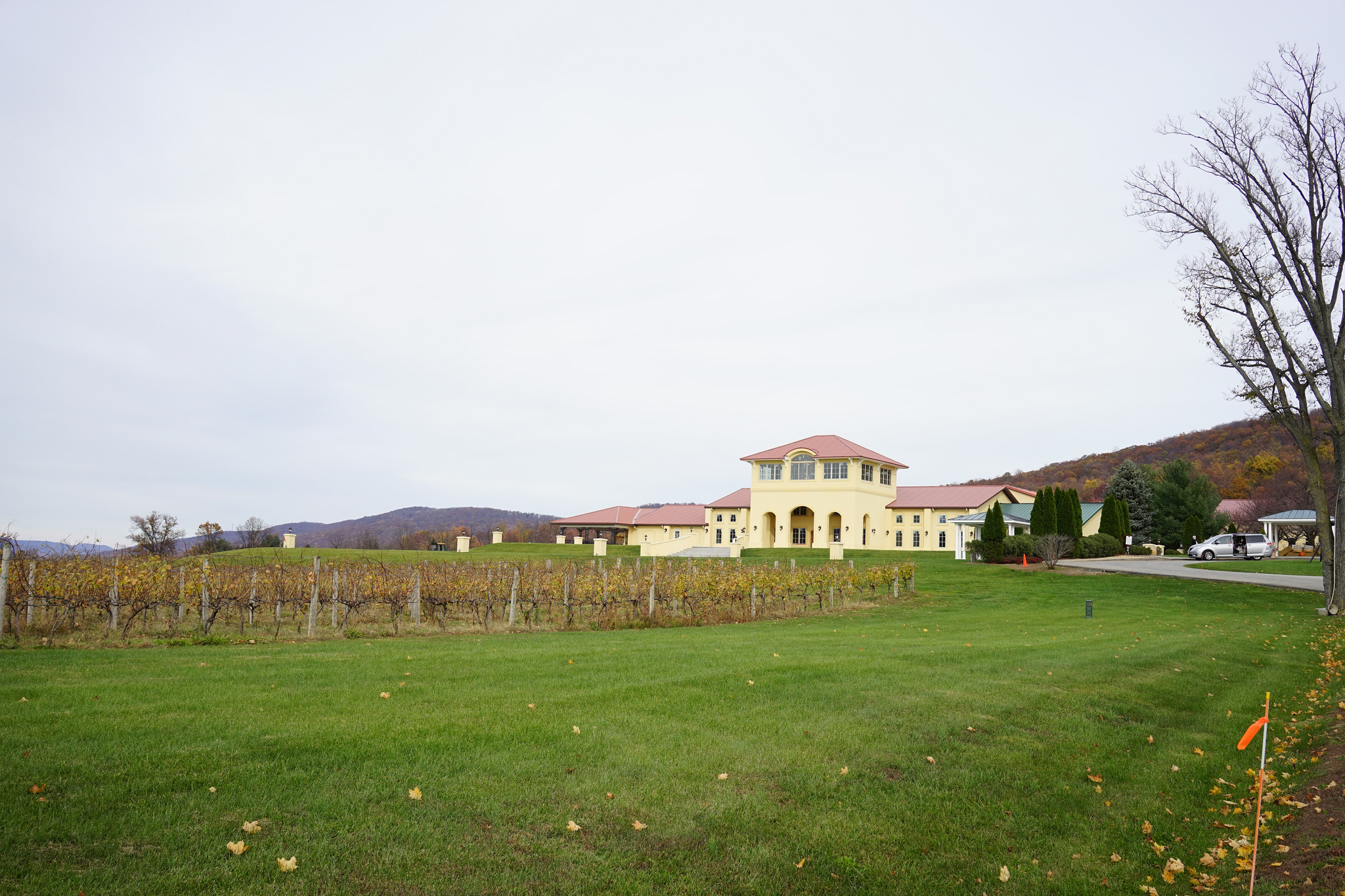 Photo of Breaux Vineyards. Photo by Dion Hinchcliffe / CC BY-SA 2.0
Where do you find Cajun country in Virginia? At Breaux Vineyards. This place means business, when it comes to growing its own grapes, evident on the drive up--you'll see acres of vines (104 acres to be exact) in many varieties (17 different grapes). The imposing main house/tasting room has ample space inside and out. Grab a table outside and take in the vineyard plantings that extend up Short Hill Mountain. Among the classic wine varieties like Cab Sauv and Chardonnay, you'll discover, Jennifer's Jambalaya and Marquis de Lafayette--aptly named for a place that celebrates Louisiana's unique heritage. Dogs are welcome outdoors and on the patio. Note, the Orleans Patio space is reserved for customers without dogs and for those 21 and above only.
Our favorites: Chere-Marie, Marquis de Lafayette
Award winning wines: Sauvignon Blanc, Cabernet Sauvignon
38593 Daymont Lane, Waterford, VA 20197
571-439-2255
Dogs are welcome inside the tasting room, outdoors and on the patio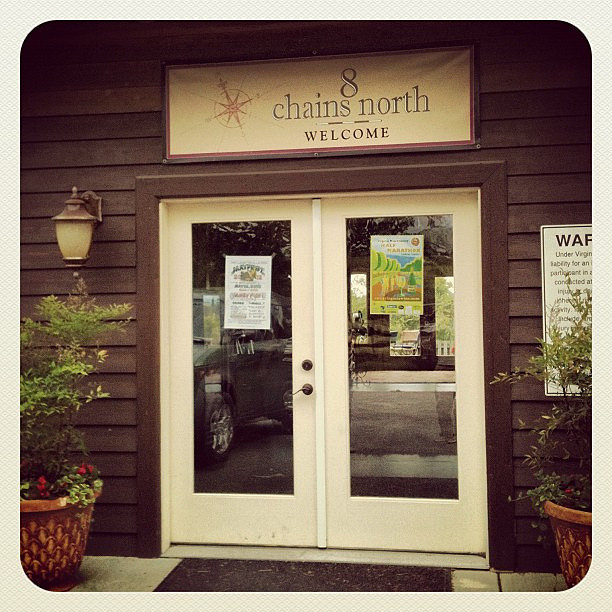 Photo of the 8 Chains North tasting room entrance. Photo by steve loya / CC BY-NC-ND 2.0
At 8 Chains North, it's about handcrafted, old-world style wines. This small family-owned and -operated boutique farm winery is located in Waterford, VA. The barn houses the winery, and its warm and inviting tasting room. Be sure to check out the long back covered patio space where you can watch the sunset over the lines of vines.
Our favorites: LoCo Vino, Sauvignon Blanc
Award winning wines: Merlot
---
Weekend trip
Dog-friendly hotels, inns and B&Bs:
Search Bring Fido:
Bring Fido Dog Friendly Rentals
Search Homeaway:
Homeaway Dog Friendly Rentals
---
Local Sites
Surrounded by so much history, Harper's Ferry is a great weekend destination, affording time to tour the historic town and surrounding landscape. Tourism is a big draw to the area so expect crowds in the warmer months. Bring good walking/hiking shoes as the area is hilly and sidewalks narrow in the town.
Harpers Ferry Historic District
The historic district preserves what is essentially an intact 19th-century town that occupied a pivotal role in the American Civil War, abolitionist John Brown's raid and failed attempt to take over the town and free the slave population. You can tour the Harpers Ferry Armory, which Brown seized during the raid.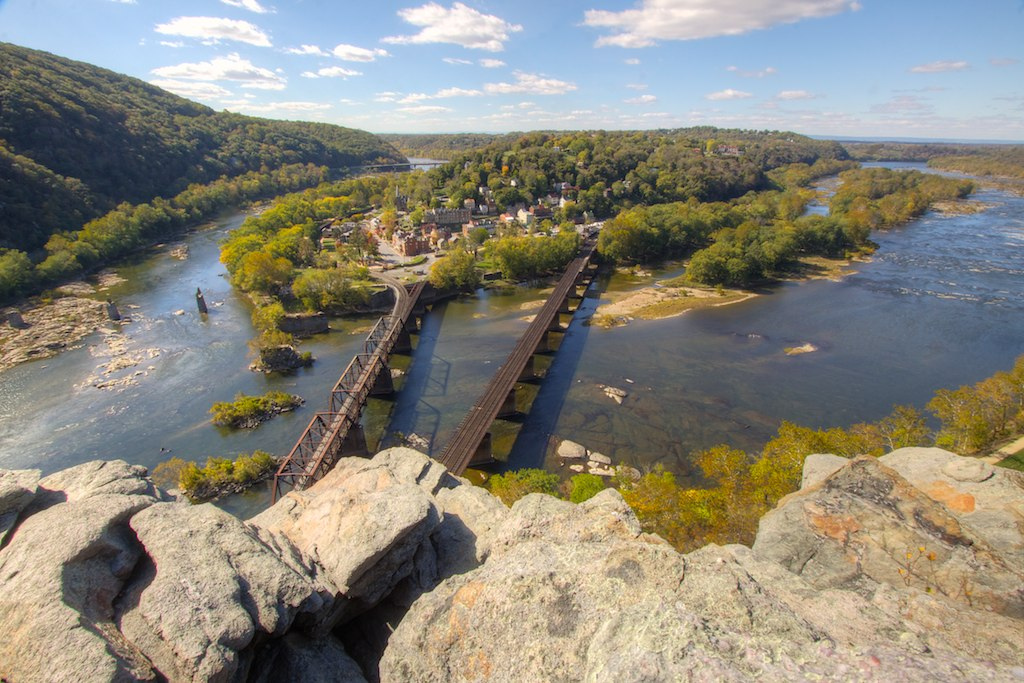 Photo of Historic Harpers Ferry, WV. Photo by William Shewbridge / CC BY-NC 2.0
Baltimore & O Railroad Crossings at the Potomac River
From Harper's Ferry Historic District, you can view a set of railroad bridges that span the Potomac River between Maryland Heights, Maryland and Harpers Ferry. There's a pedestrian bridge that you can walk along that stretches over the river, offering some pretty spectacular views of the rapids. Keep a lookout for kayaks working their way through the waters.
Harpers Ferry National Historical Park
Gain a better perspective on the area by taking a hike along one of the many trails in Harper's Ferry National Historical Park (which also includes the historic town). The trails vary from easy, riverside strolls to four-mile hikes across Civil War battlefields to eight-mile adventures to the tops of mountains.
---
Additional Vineyards to Visit
12944 Harpers Ferry Rd.
Purcellville, VA 20132
540-668-6540
Dogs are welcome inside the tastingrrom, outdoors and on the patio
Come sit and drink some wine while you enjoy the view overlooking Two Twisted Posts vineyard. They offer Chardonnay, Cabernet Franc, Cabernet Sauvignon and the hybrid Traminette. Their Chardonnay is a best seller, so be sure to try it if it hasn't already sold out.
37938 Charles Town Pike Purcellville, Virginia 20132
571-374-9463
Dogs are welcome inside the tasting room, outdoors and on the patio
This small winery produces 4 wines, Vidal Blanc, Chardonnay and Meritage (two kinds).
In addition to wine, the tasting room also offers fresh baked breads, local artisan cheeses, local and imported dips. If the weather is nice out, grab one of the picnic tables by the pond.

Cork Hounds is an affiliate partner and we will be compensated if you make a purchase after clicking on this ad link.