Located 33 miles west-northwest of Washington, D.C., is Leesburg, VA. A rural, agricultural region that has become an outer suburb of the nation's capitol. Drive the back roads and you'll get a glimpse of old and new. Grand stables with cupolas sit comfortably next to dilapidated barns with rusty abandoned farm equipment. The wineries naturally have a rustic-barn feel that give them a very approachable and friendly vibe.
Table of Contents:
Day Trip
Weekend Trip
Local Sites
Other Vineyards
---
Day trip Itinerary
If you only have one day to visit the Leesburg area, we highly recommend visiting The Barns at Hamilton Station and Village Winery:
The Barns at Hamilton Station Vineyards
http://www.thebarnsathamiltonstation.com/
16804 Hamilton Station Rd
Hamilton, VA 20158
540-338-5309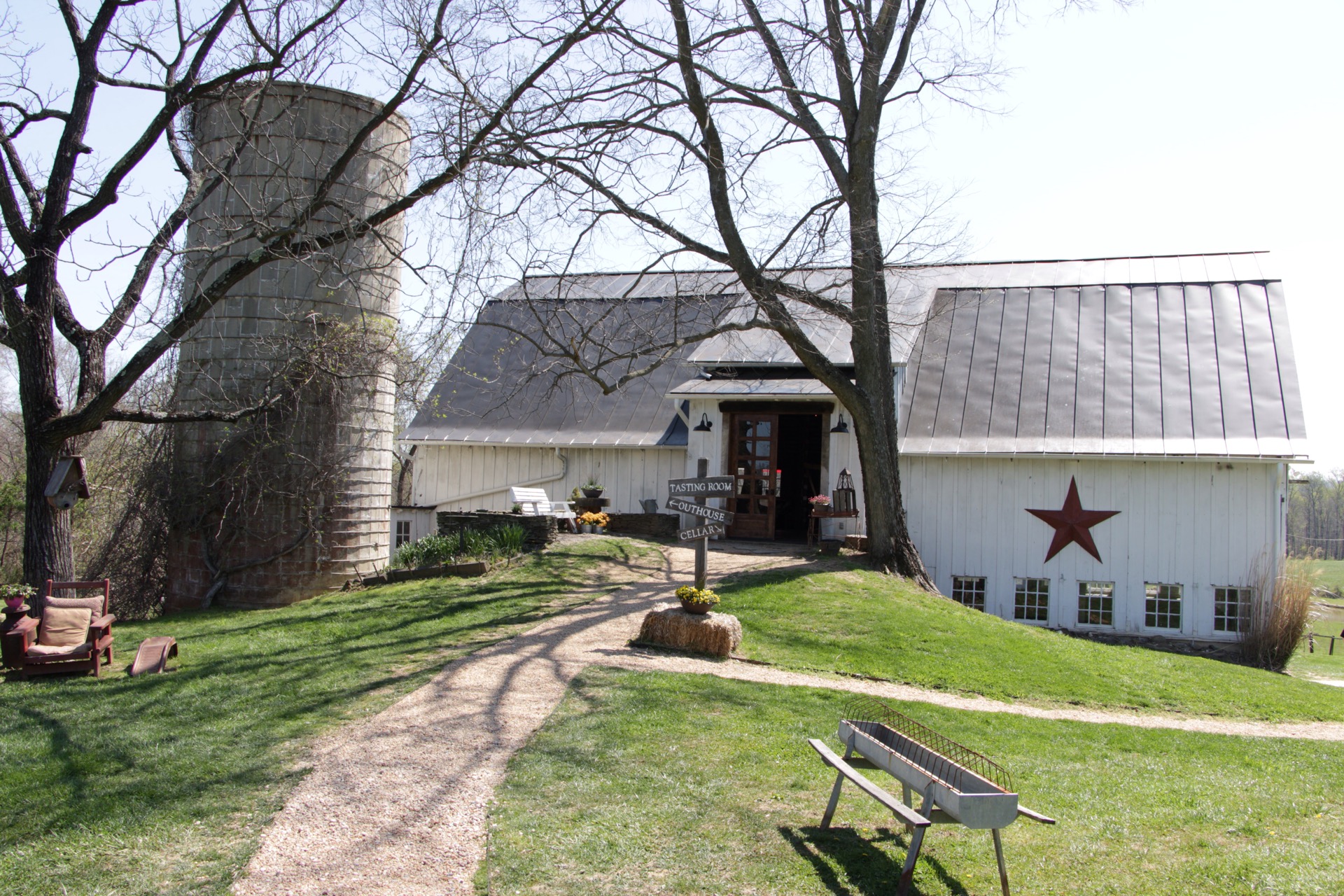 Photo of the Tasting Room at The Barns at Hamilton Station Vineyards. Photo by Jeremy Glesner, All Rights Reserved
Take a step back in time when you walk onto The Barns at Hamilton Station Vineyards. Nestled behind this farmhouse property, is a large white sided barn that houses the tasting room. The place dates back to 1910. Be sure to look up and take note of the wood rafters. Walk the well-worn floors then slide up to the tasting bar. Be sure to step out onto the porch to take in the lovely rural landscape with sloping yard and large pond. Dogs are welcome on the patio and around the grounds**.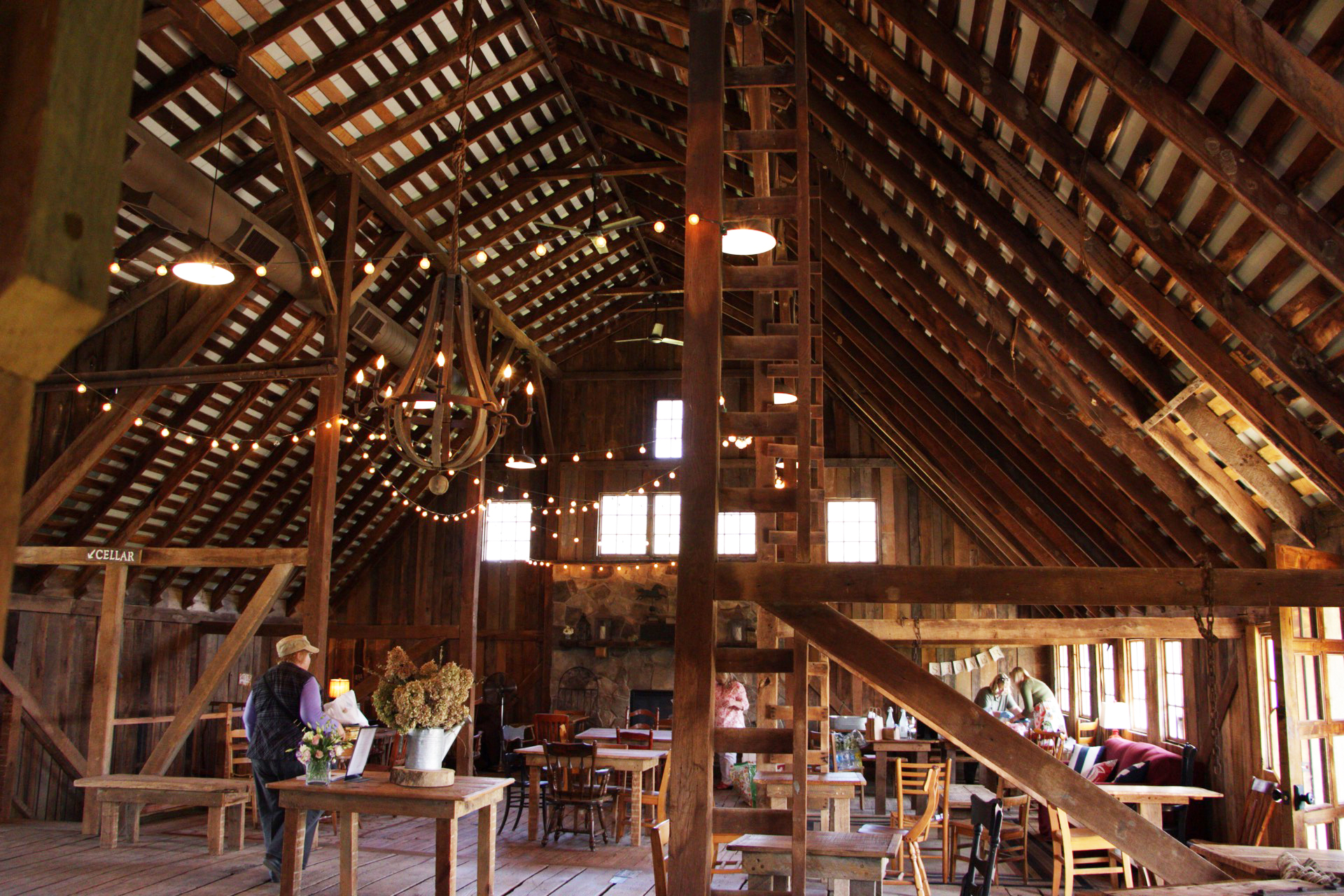 Photo inside the Tasting Room of The Barns at Hamilton Station Vineyards. Photo by Jeremy Glesner, All Rights Reserved
Award winning wines: Chardonnay, Cabernet Franc Red Hill Reserve Cabernet Franc
Our favorites: Bank Barn White, Viognier, Cabernet Sauvignon
Village Winery
http://www.villagewineryandvineyards.com/
40405 Browns Ln
Waterford, VA 20197
540-882-3780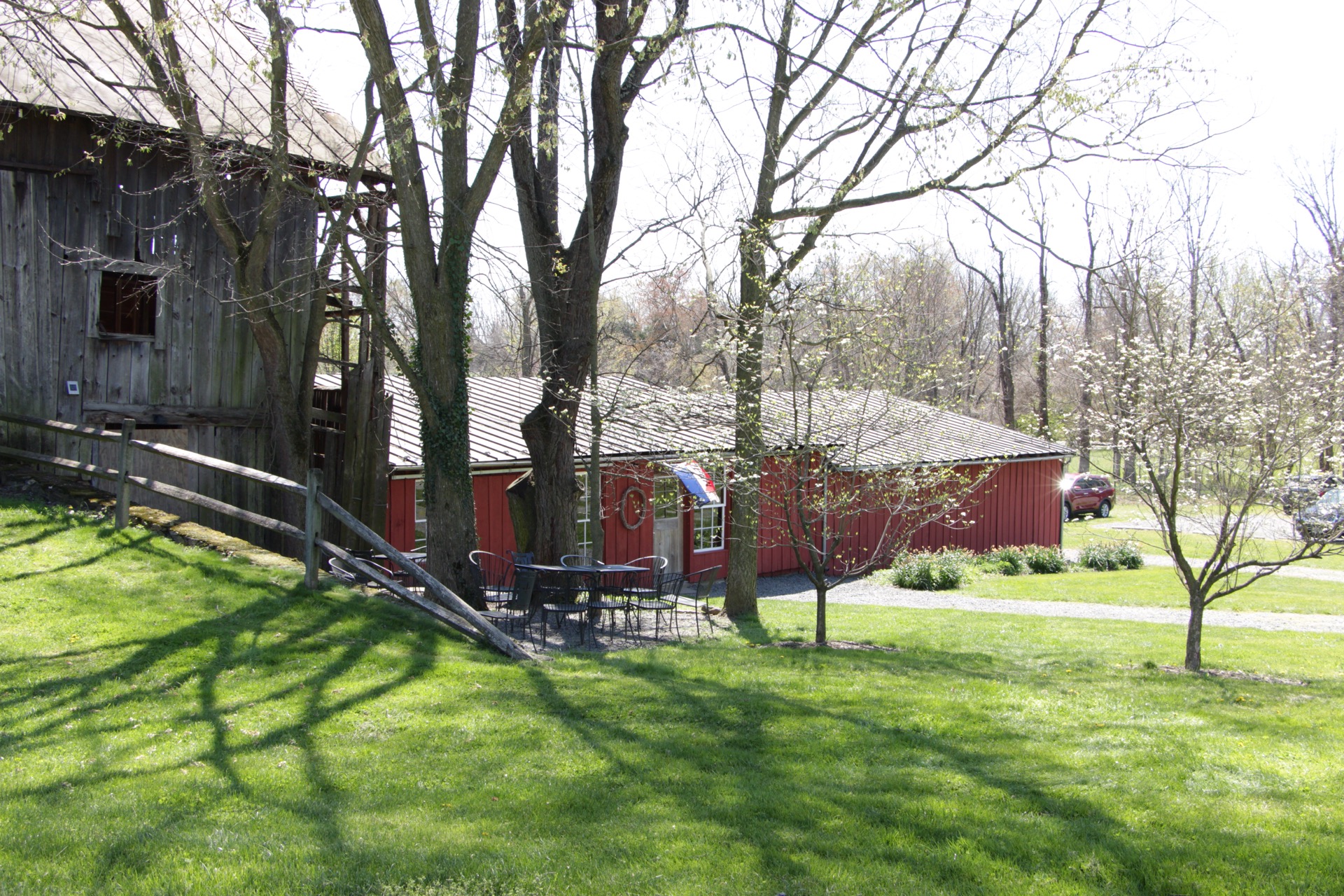 Photo of Village Winery. Photo by Jeremy Glesner, All Rights Reserved
Just a short drive from The Barns, is the small family-operated, Village Winery. The simple tasting room sits next to an old weathered barn with a slight lean. The owner bottles his wine in pouches, similar to the kind you'll find in box wines. Turns out it's cheaper than glass bottles and does the same job. His specialty is fruit wines, apple and raspberry -- with elderberry being of particular note. Be sure to also try the "non-alcoholic" tea drinks and the vinaigrette. Dogs are welcome on the grounds (no patio or porch area available)**.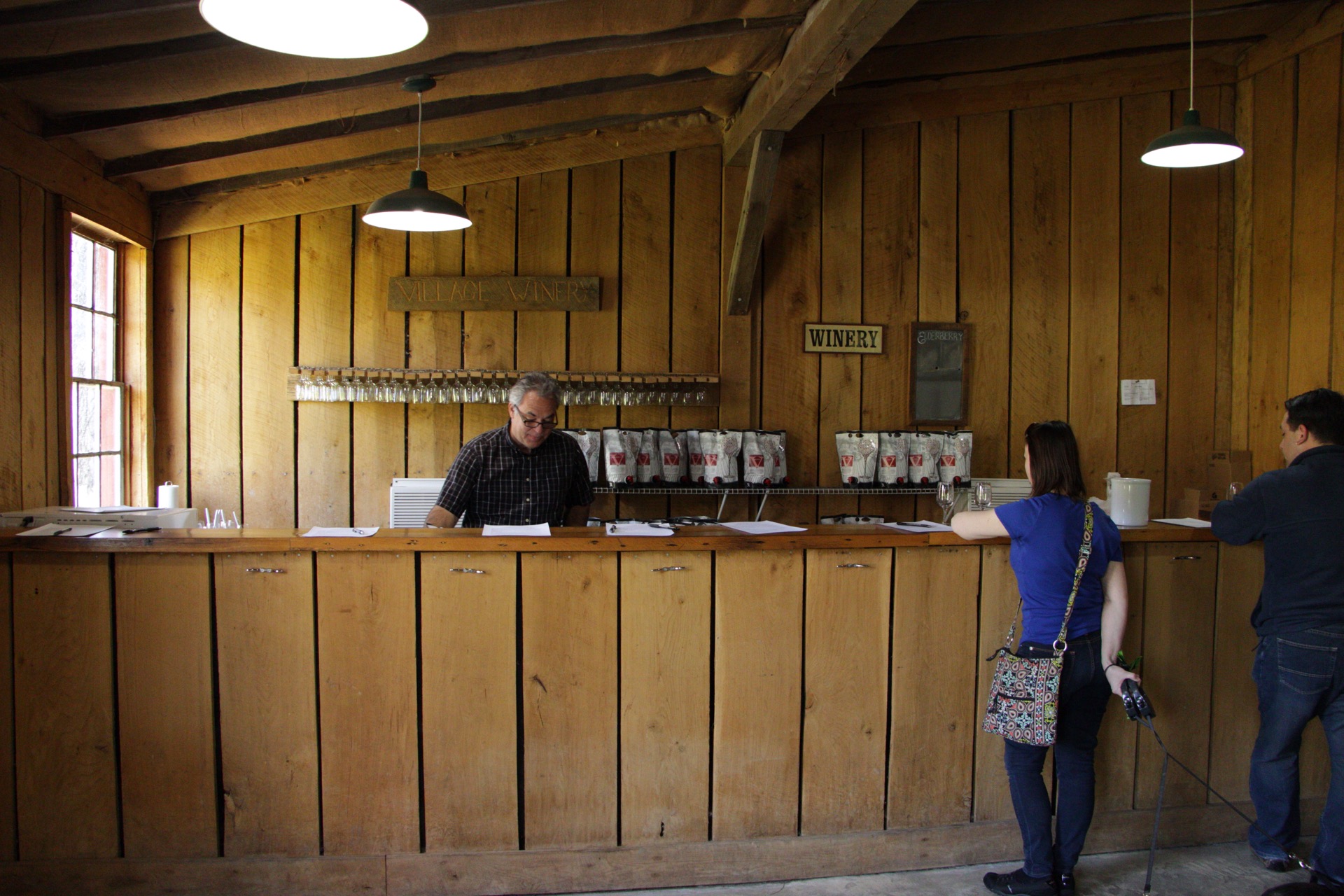 Photo inside the Tasting Room of Village Winery. Photo by Jeremy Glesner, All Rights Reserved
Our favorites: Apple Wine, Raspberry- Apple Wine
---
Weekend trip
Dog-friendly hotels, inns and B&Bs:
Search Bring Fido:
Bring Fido Dog Friendly Hotels, Leesburg, VA
Search Homeaway:
Homeaway Dog Friendly Rentals
---
Local Sites:
Leesburg has many local attractions worth exploring should you have an entire weekend to do so. Walk the town's historic streets, visit local markets and pop into an antique shop or old general store for a step back in time.
Historic Leesburg
Set along the Potomac River, Leesburg has history in abundance. The historic downtown has one of the best preserved and most picturesque downtowns in Virginia. There are 21 entries on the National Register of Historic Places, including the grand courthouse. Grab the dog for a city stroll.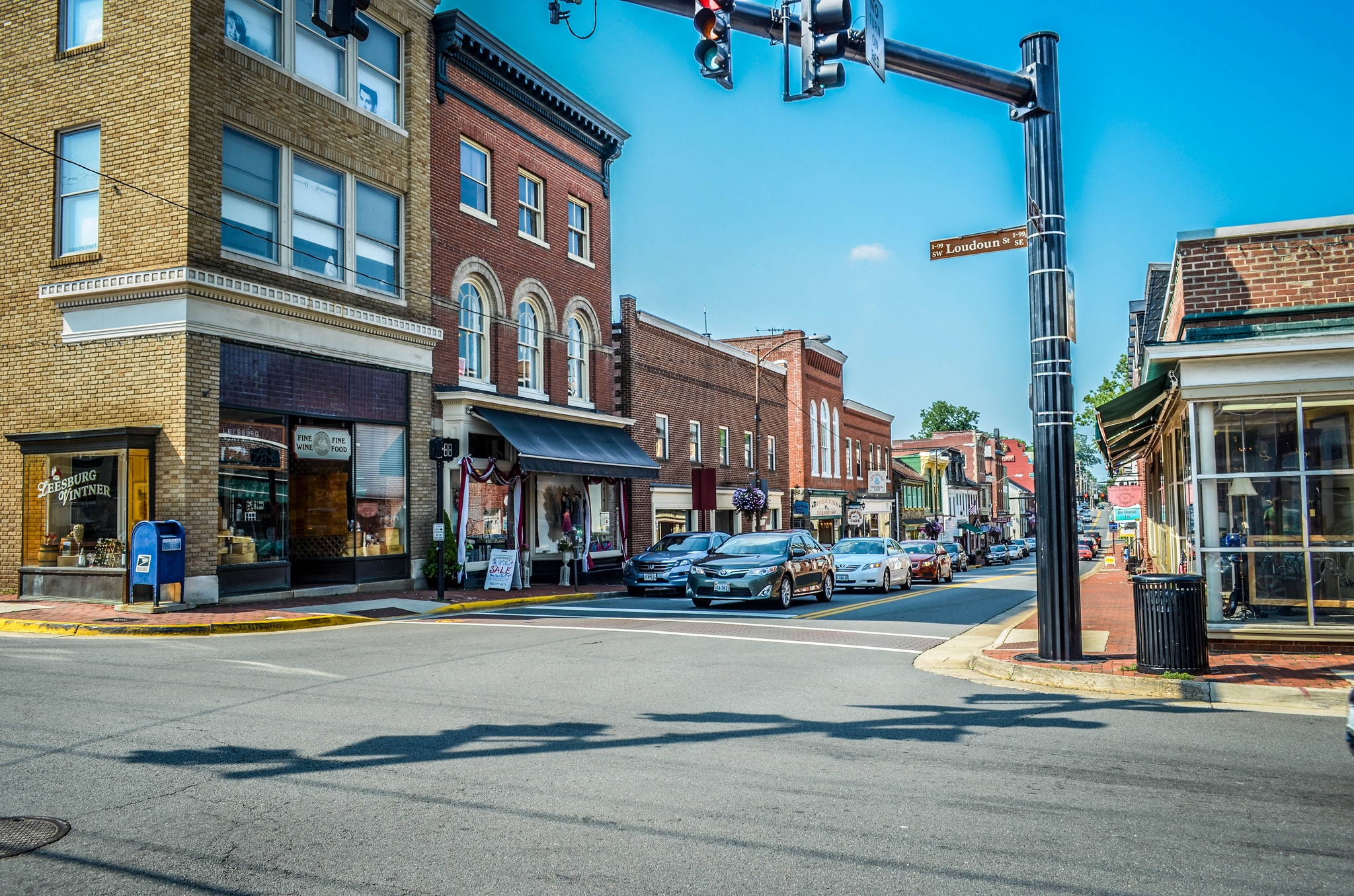 Photo of Historic Leesburg, VA. Photo by m01229/ CC BY 2.0
Oatlands Plantation
This estate is operated by the National Trust for Historic Preservation. It was built in the late 1700s, in the Federal-style. It started as a wheat farm, but expanded to include other grains, sheep, a gristmill and a saw mill, and a vineyard. In the fall, they offer a guided tour of the grounds with your dog. The walk is $20 per dog.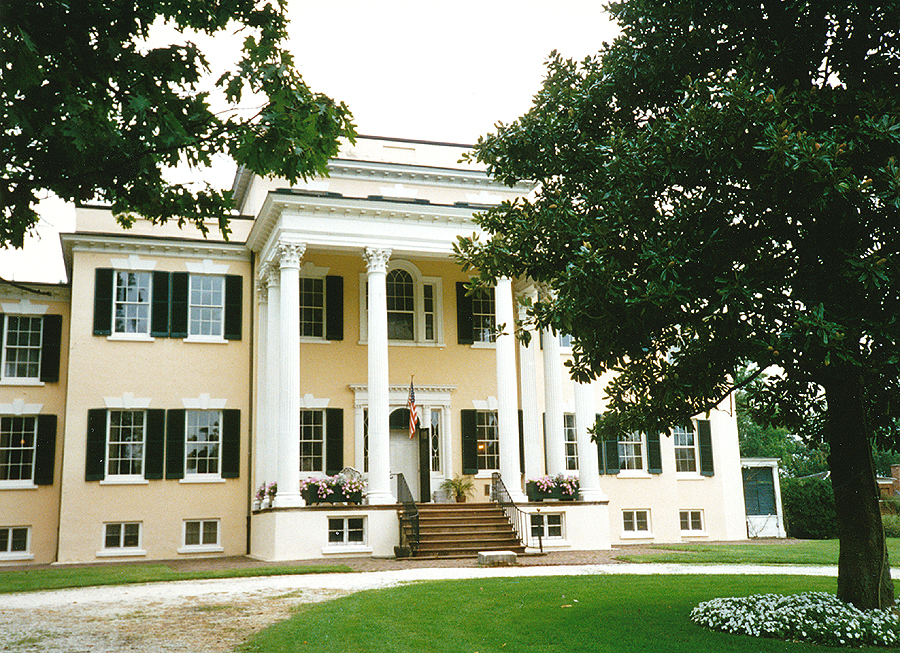 Photo of 6178 Oatlands Plantation in Historic Leesburg, VA. Photo by lcm1863 / CC BY-ND 2.0
White's Ferry
This ferry is the only cable ferry service that carries cars, bicycles, and pedestrians across the Potomac River. The trip across the river takes about 5 minutes and costs $5 (round trip $8) -- cars, Trucks: $5,$7,$9,$12. depending on size of truck.
The Village of Waterford
Visitors to Waterford, Virginia, experience many of the same views as residents in the 19th century. Waterford preserves the ambiance and many of the structures that characterized it during its heyday as a flour milling town in the 19th century. The Corner Store is a good place to start a tour of the historic downtown.
---
Additional wineries to visit
Casanel
http://www.casanelvineyards.com/
17956 Canby Rd
Leesburg, VA 20175
540-751-1776
Casanel produces small lot, craft wines. They offer tours of their wine-making facility. Dogs are allowed outside**.
Zephaniah Farm Vineyard
19381 Dunlop Mill Road,
Leesburg VA 20175
703-431-2016
http://www.zephwine.com/
At Zephaniah Farm Vineyard, the main tasting room is located in the owner's c.1820 brick house. Feel free to tour the 9+ acres and see the variety of grapes they cultivate. Dogs are allowed outside**.
**The Virginia Deptment of Agriculture has cracked down on dogs in tasting rooms. Happily, a new law allows them back in starting 07/01/18! We will update their status at this time.