Maritime traditions, colonial roots and crab cakes. Maryland's capital, Annapolis, has them all. And in the area just outside the city, you can explore viticulture in action as wineries work to turn rich Chesapeake Bay soil into grapes. Cork Hounds recommends a trip out to Casica Vineyards & Winery and Great Frogs Vineyard & Winery.
Table of Contents:
Vineyards to Visit
Weekend Trip
Local Sites
Additional Winery to Visit
---
Vineyards to Visit
1200 Thompson Creek Rd
Stevensville, MD 21666
(410) 604-2127
Dog-friendly: outside, on the deck/patio and in the tasting room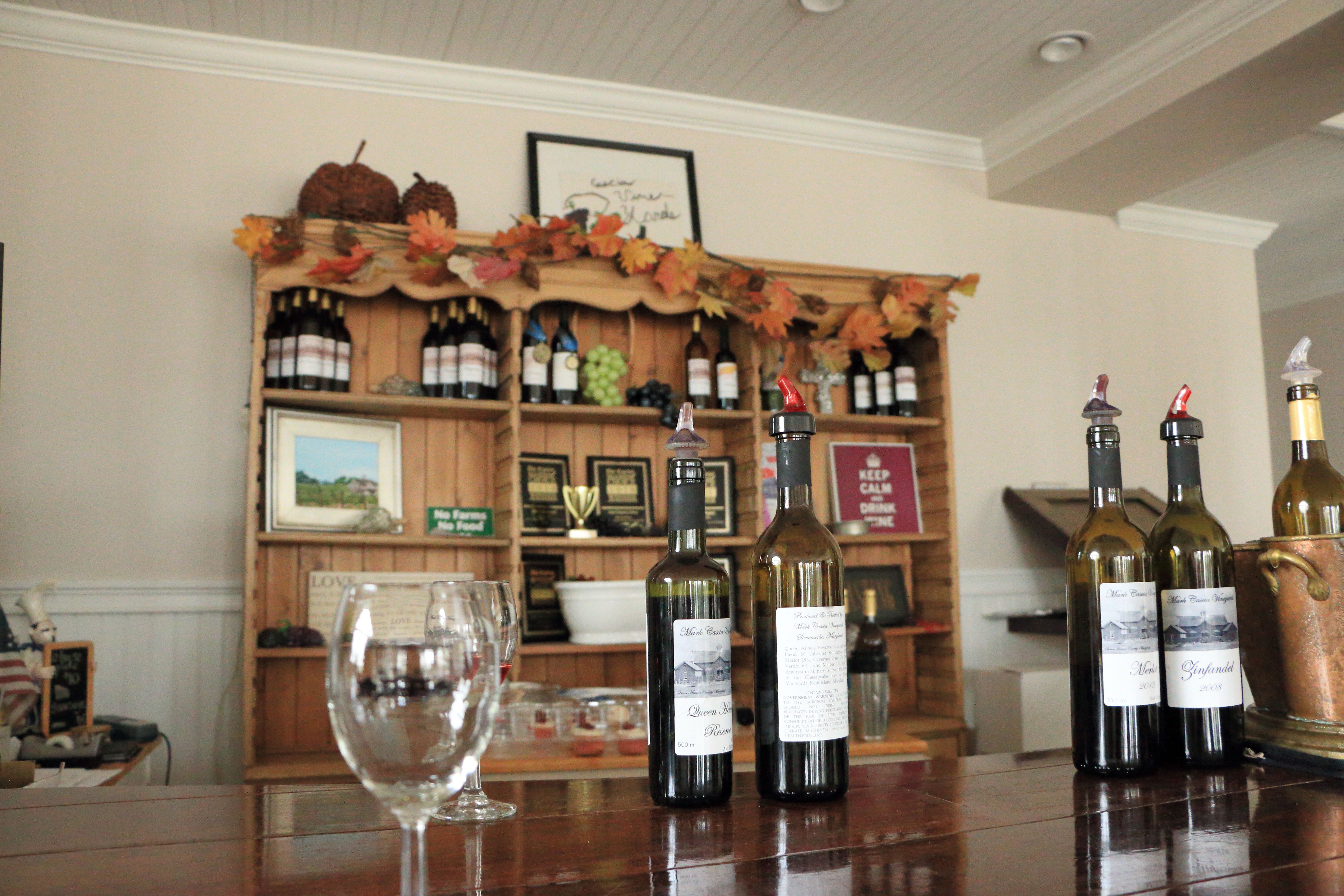 Photo inside the tasting room at Casica Vineyards & Winery. Photo by Jeremy Glesner, All Rights Reserved
Head east from Annapolis and go over Maryland's Bay Bridge to Kent Island at the town of Stevensville. Kent Island happens to be the largest island in the Chesapeake Bay. It is home to (Mark) Casica Vineyards & Winery. The owner's house and tasting room, shiplapped with gray paint and white trim, gives the place a New England vibe. Casica grows a variety of grapes on the property, including Nebbiolo, an Italian red wine grape and the Norton, America's only native grape good enough to be turned into wine. Following your wine tasting, enjoy a glass a wine with a water view on their back patio.
Our favorites: Chardonnay, Vio Casica Blanc, Norton
Award winning wines: Nebbiolo, Queen Anne's Reserve
---
3218 Harness Creek Rd
Annapolis, MD 21403
(410) 626-6193
Dog-friendly: outside, on the deck/patio and in the tasting room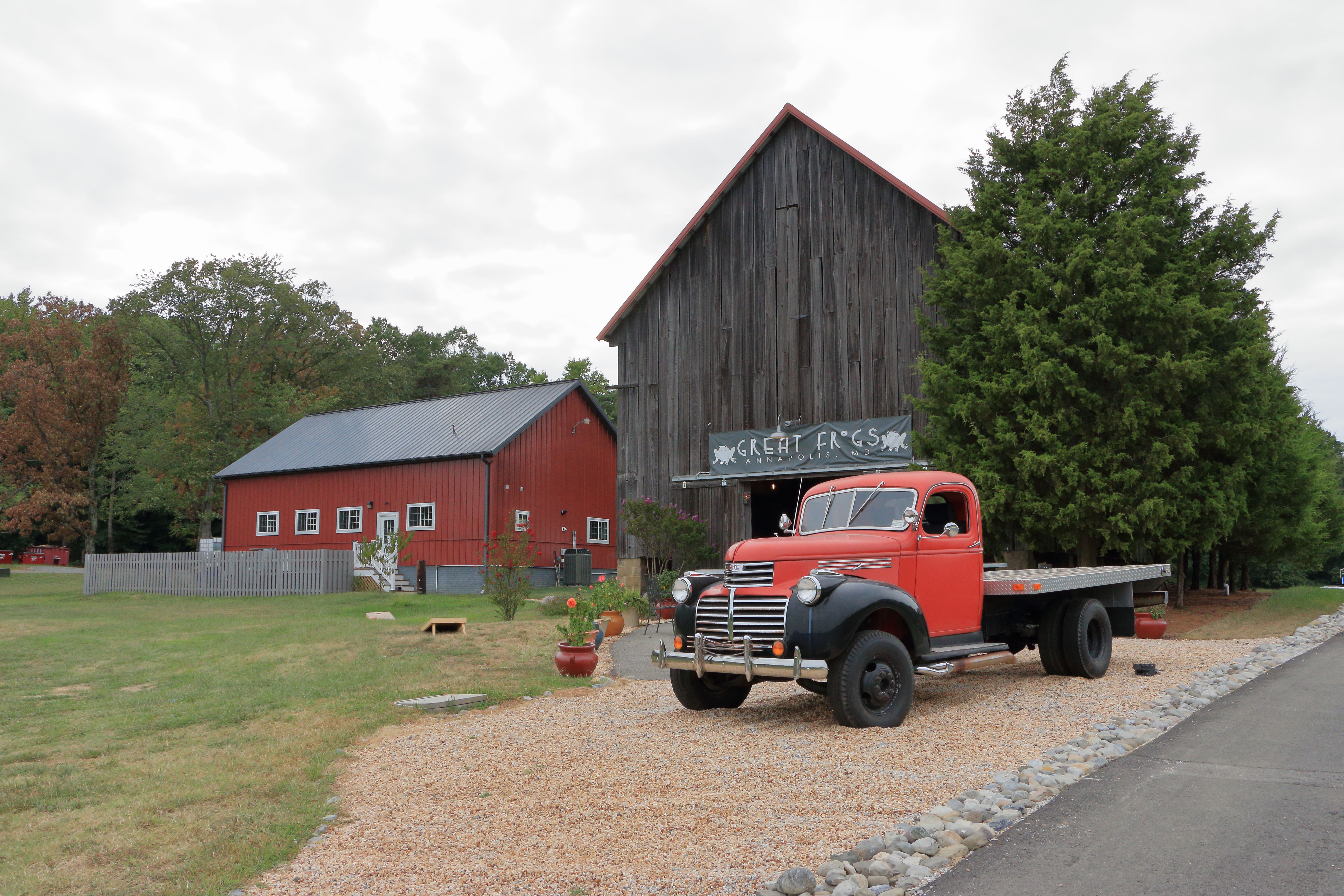 Photo of the tasting room at Great Frogs Vineyard & Winery. Photo by Jeremy Glesner, All Rights Reserved
An easy 12-minute drive from downtown Annapolis, is the quaint Great Frogs Vineyard & Winery. A restored pickup truck greets visitors as they pull up the drive and into the parking lot. A weathered two story barn houses the tasting room and features cosy sitting areas for guests. Great Frogs has been growing French Bordeaux varietals since 1999. They offer a cheese and wine tasting for $45/person and it includes a glass of wine of your choice and a souvenir glass. Note, they only offer tastings by reservation and are closed on Sundays, so be sure to schedule ahead of time.
Award winning wines: Cabernet Sauvignon, Chardonnay, Lollipop Red
Our favorites: Vintner's White
---
Weekend trip
Dog-friendly hotels, inns and B&Bs:
Search Bring Fido:
Annapolis, MD
Search Homeaway:
Annapolis, MD
---
Local sites:
If you have additional time to explore the area around Annapolis, we suggest the exploring the following places.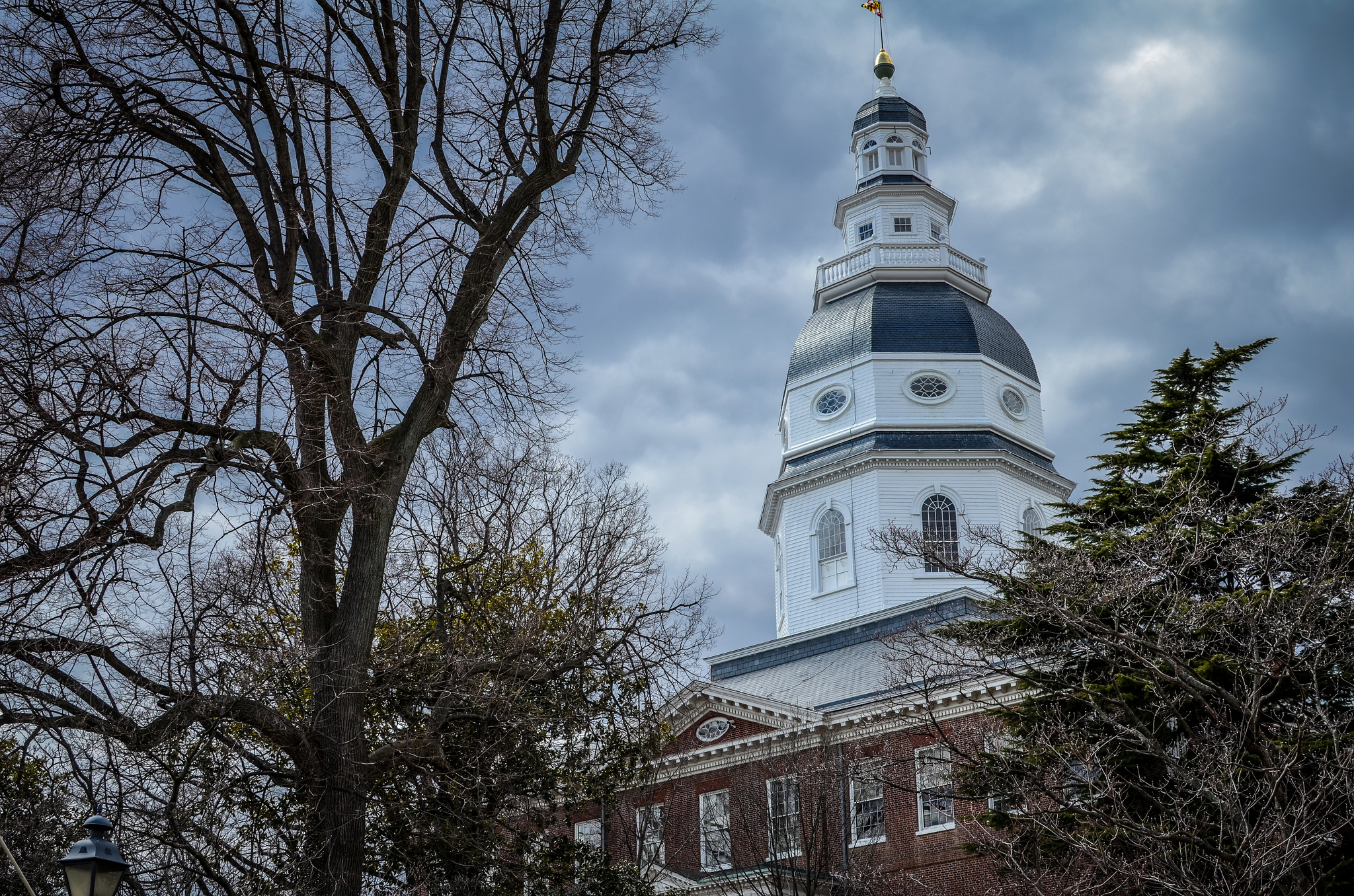 Photo of Maryland's state court house. Photo by m01229 / CC BY 2.0
Historic Annapolis
The state capitol of Maryland, calls Annapolis home. Its colonial (seat of the Continental Congress in 1783–84) and naval (home of the U.S. Naval Academy) history give visitors ample to see and do. Walk narrow, brick-paved streets dating back to the 18th century. Pop into a museum, tour the State House. And no trip to Maryland would be complete without a meal at a local restaurant for some Maryland blue crab.
Naval Academy
Founded in 1845 on the site of Fort Severn, The United States Naval Academy, is where young, select group of college-age men and women study to become officers in the Navy. Wander around on your own, or take a guided tour, which offers a behind the scenes look at life for these midshipman.
Water cruise/sail
What better way to see "America's Sailing Capital," then by water. Book a tour or just hop on the water taxi and cruise on down to Eastport, a neighborhood full of vibrant shop, restaurants and water activities (paddle boats, stand up paddleboard, kayaks and more)
---
Additional Winery to Visit
609 S Talbot St
St Michaels, MD 21663
(410) 745-0808
Dog-friendly: the deck/patio and in the tasting room (no outside space)
Located on Maryland's scenic Eastern Shore, St. Michaels Winery is located in the Historic Old Mill complex, also home to artists, a floral designer, and other unique shops.
Cover Photo is of Annapolis, Maryland's inner harbor. Photo by m01229 / CC BY 2.0