Exploring Dog-Friendly Vineyards Near Prince Frederick, Maryland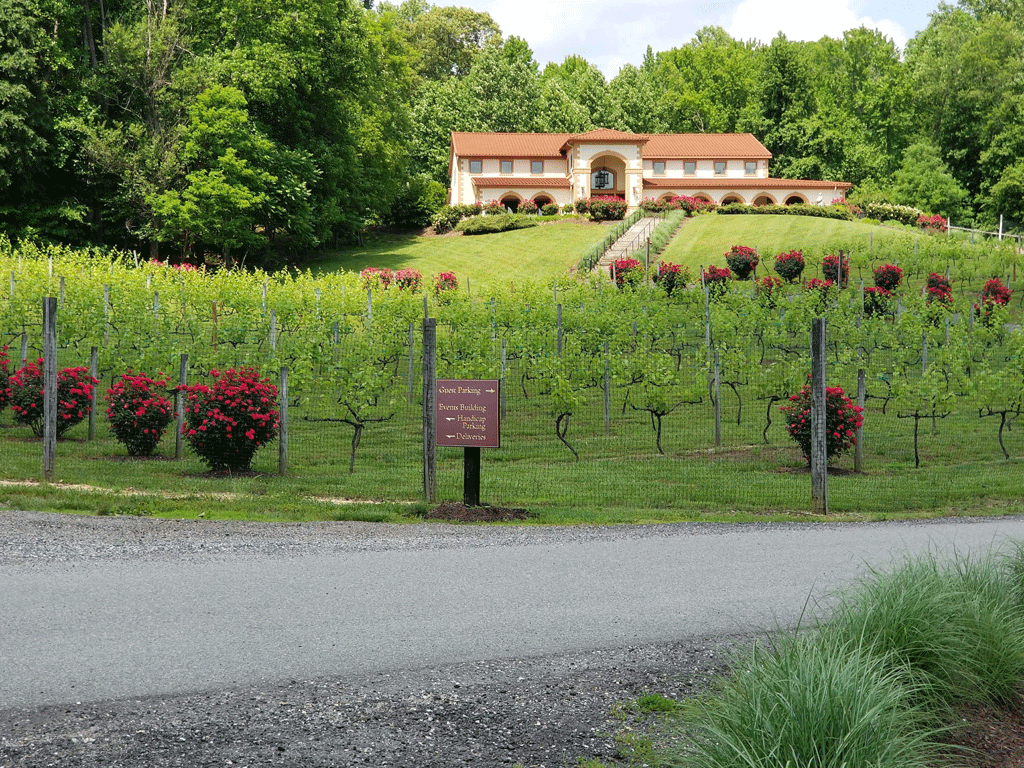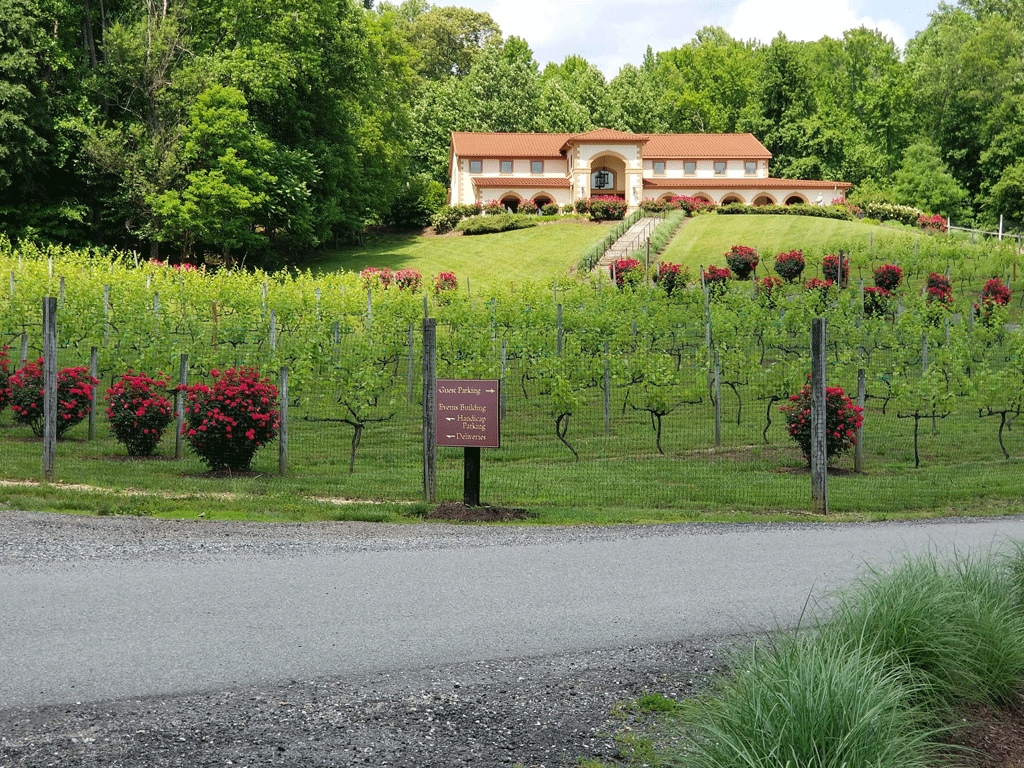 My Cork Hounds co-founder Jeremy, recently had friends in town for the weekend and we decided to spend some of the time exploring a dog-friendly vineyard in southern Maryland. So, with Greta in toe, we headed out to the Prince Frederick area. From northern Virginia, the drive is under an hour and mostly on secondary, rural roads. It's a pleasant journey, perfect for a Sunday afternoon.
Table of Contents:
Vineyards to Visit
Weekend Trip Accommodations
Local Sites
More Wineries/Vineyards to Visit
Vineyards to Visit
150 Adelina Rd
Prince Frederick, MD 20678
540-473-2979
Dog-friendly: outside, on the porch/patio and inside the tasting room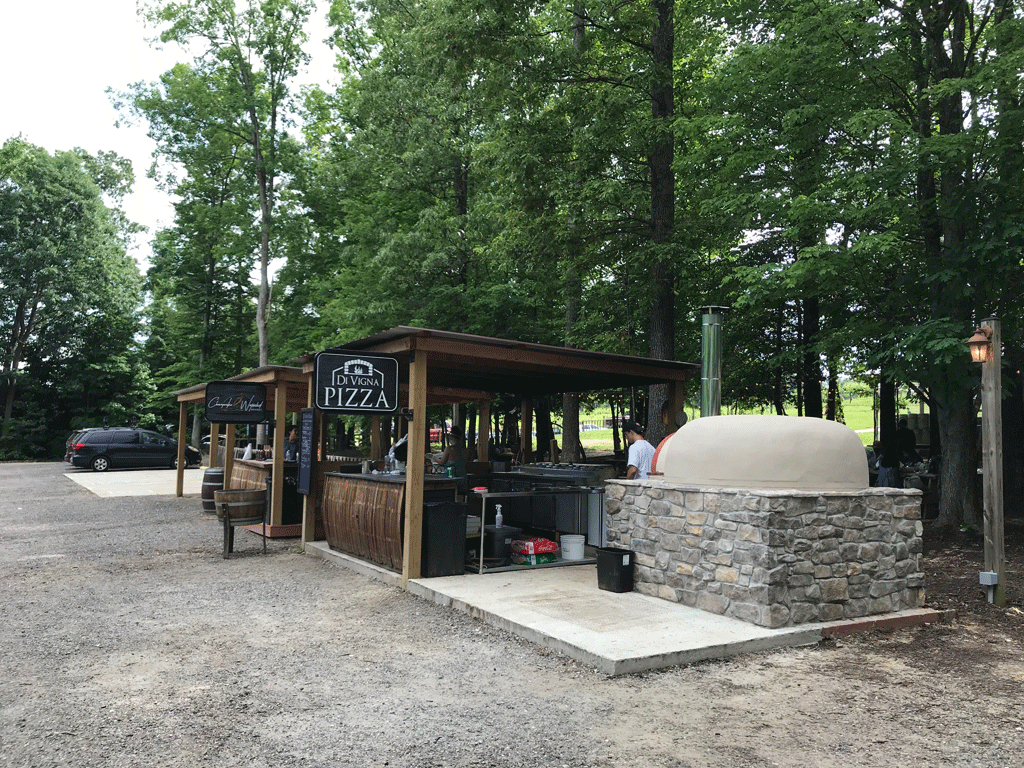 Photo of the brick oven pizza at Running Hare Vineyard. Photo by Jeremy Glesner, All Rights Reserved
"A little bit of Tuscany and Napa in Southern Maryland," is how Running Hare Vineyards describes itself on their website, and based on our visit, that's pretty accurate. The large Tuscan-themed villa main house sits on a hilltop with grape vines lining the slopes. At the base, sits their covered outdoor tasting facility. The grounds feature a large patio and covered picnic areas. There are also shaded tree areas with tables, great for those looking to escape the heat of a hot Maryland summer.
Normally we bring our own food on our vineyard outings, but this time we decided to forgo our usual routine and try a Running Hare specialty -- brick-oven pizza cooked right on the grounds. Wow, was it worth it! Some of the tastiest pizza I've had outside of New York City. The secret must be in the sauce! Be sure to grab a pie after your tasting -- the Jack Rabbit White wine goes great with the Margarita pizza. If you're also into beer, the vineyard has a brewery and covered tasting porch. Everything you'll do here is outside, so it's best to visit Running Hare on a warm sunny day. Running Hare Vineyard is dog-friendly outdoors, on the patio and in their outside tasting pavilion (the main house, used mostly for events, is off limits to dogs).
Our favorite wines: Jack Rabbit White, Jack Rabbit Red, Pinot Grigio
Award winning wines: Chambourcin, Sangiovese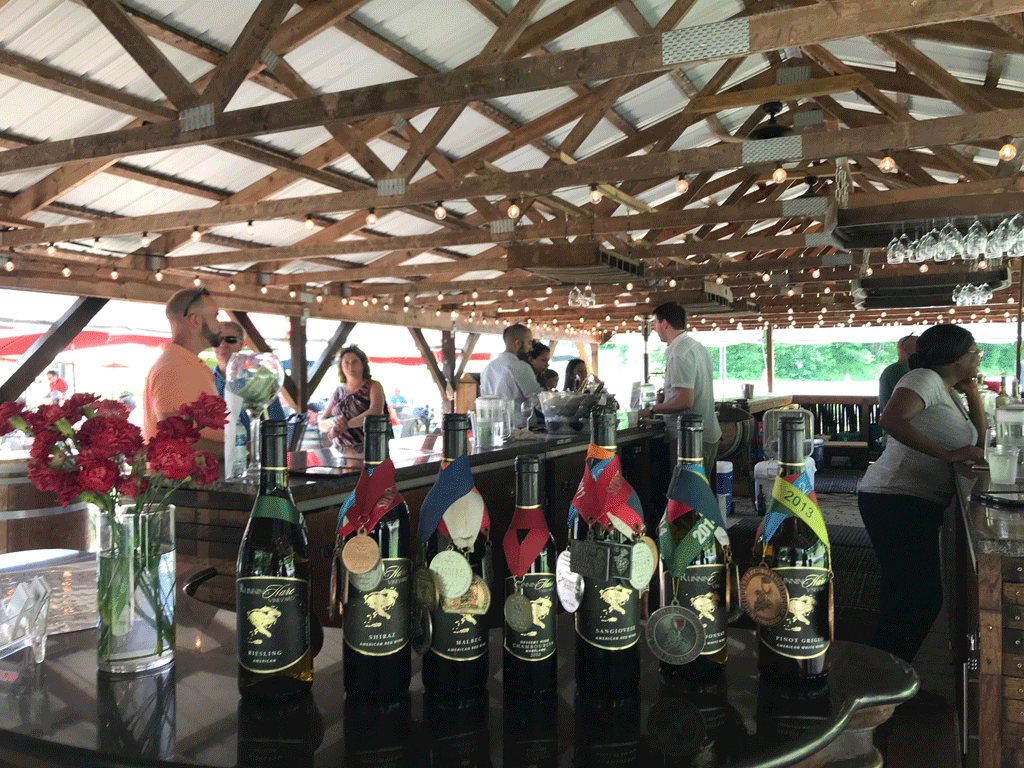 Photo of the tasting pavilion at Running Hare Vineyard. Photo by Jeremy Glesner, All Rights Reserved
Weekend Trip Accommodations
If you are able to make a weekend trip out of your visit, search BringFido and/or Homeaway to find dog-friendly hotels, inns and B&Bs at a location that fits your travel plans:
Search Bring Fido
Search Homeaway
Local sites:
If you have additional time to explore the Prince Frederick area, we suggest these local attractions:
Chesapeake Beach
In need of some beach time? Check out the sand and shore of Chesapeake Beach. This seaside community sits along the northernmost shores of the Chesapeake Bay. Spend your days sitting on a sandy beach or hop on a fishing boat and see if you can catch your dinner.
Calvert Cliffs State Park
This park is known for the fossils found on the shoreline. The cliffs span for roughly 24 miles. They were formed over 10 to 20 million years ago when all of Southern Maryland was covered by a warm, shallow sea. When the sea receded the cliffs were exposed and began eroding. The remains of prehistoric sharks, whales, rays, and seabirds that were the size of small airplanes have all been identified.
Point Lookout State Park
Point Lookout offers water views, an historic-haunted lighthouse and Civil War history. The Point Lookout Light marks the entrance to the Potomac River at the southernmost tip of Maryland's western shore of the Chesapeake Bay. It is thought to be haunted and has been the subject of paranormal investigations. Near the lighthouse is a monument to the Point Lookout prison camp which held as many as 52,264 Confederate soldiers during the Civil War.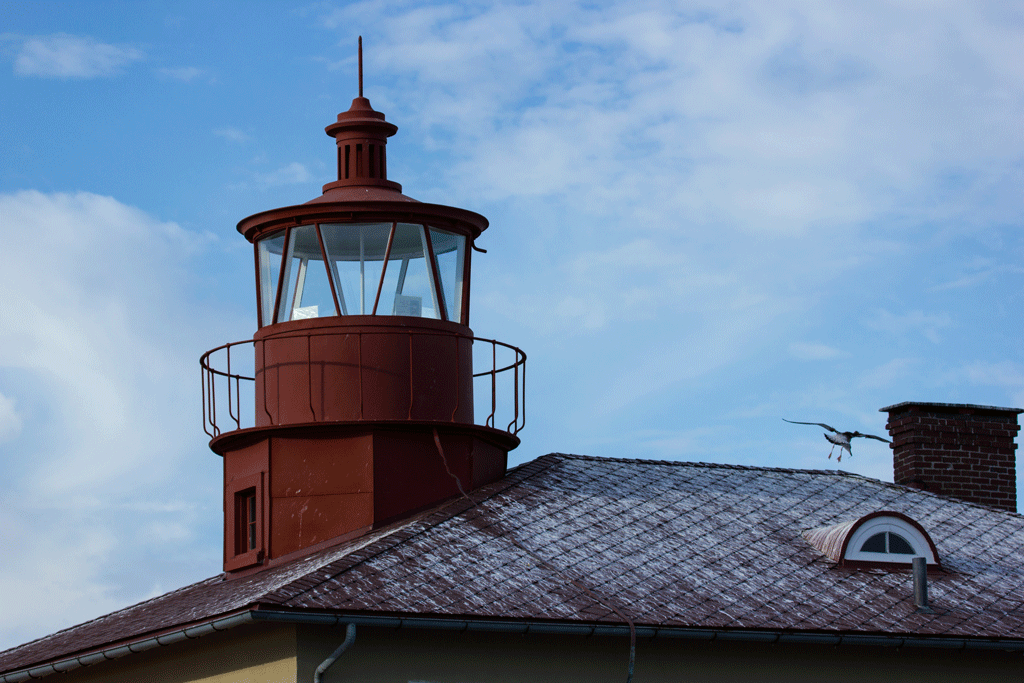 Photo by Chesapeake Bay Program / CC BY-NC 2.0
Additional wineries to visit:
8650 Mackall Road
St. Leonard, MD 20685
410-586-2710
Dog-friendly: outside, on the porch/patio and inside the tasting room
Perigeaux Vineyards & Winery is located on the shores of the Patuxent River in Calvert County MD, about 11 miles south of Running Hare Vineyards. The owner named the vineyard after the French village where he lived and studied wine-making during his college years. They offer tours on Saturday and Sunday. Tastings are $6 or $12 (premium tasting).
15715 Bald Eagle School Rd
Brandywine, MD 20613
301-752-1103
Dog-friendly: outside and on the porch/patio
From the outside, Romano's tasting room looks like the stable for a Preakness winner in the making. Operated by Joseph and Jo-Ann Romano, they focus on producing small lots of handcrafted wine from the grapes mostly grown on the property. Tastings are $8.