Vineyards Adapt Services During COVID-19 Pandemic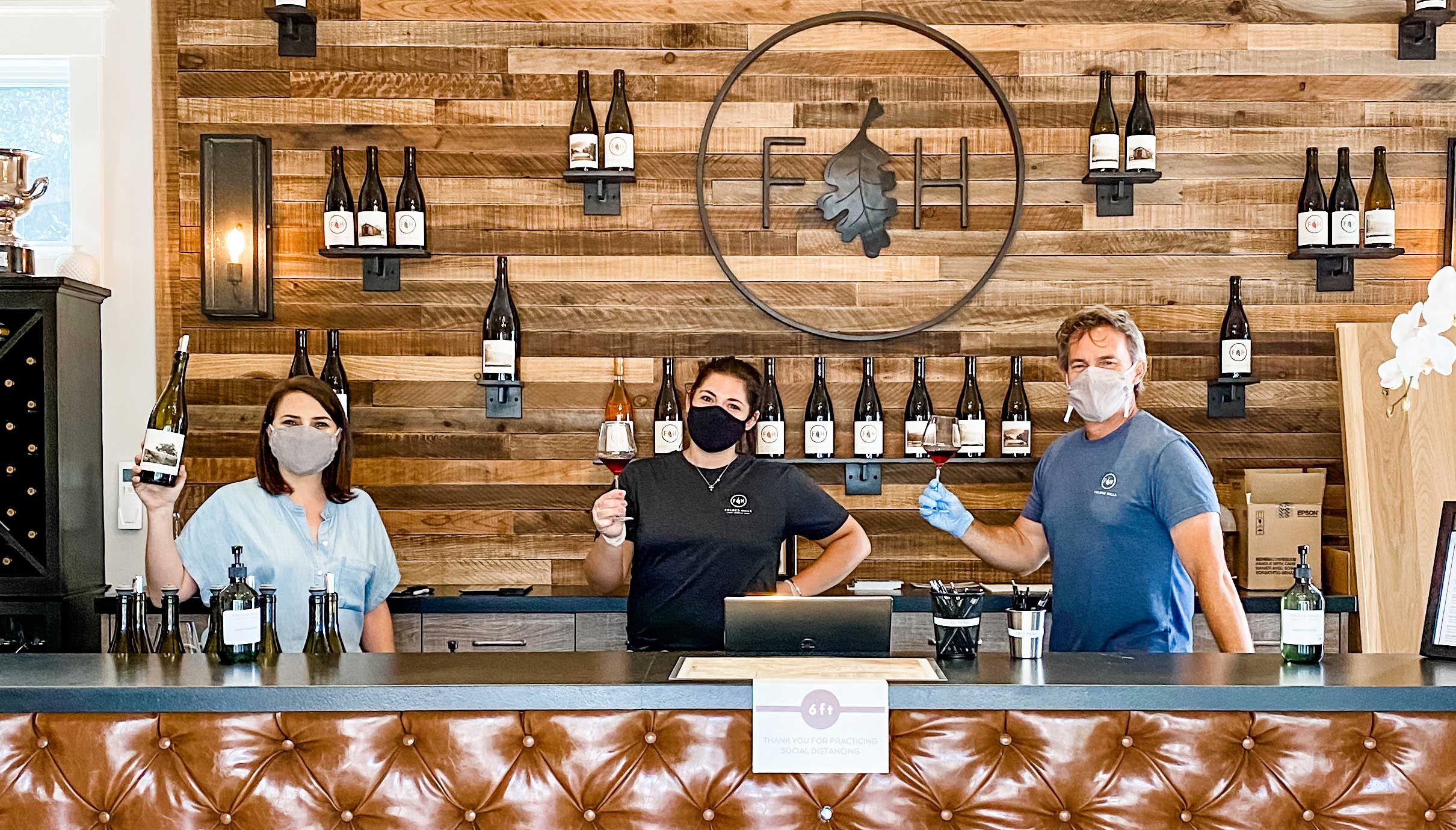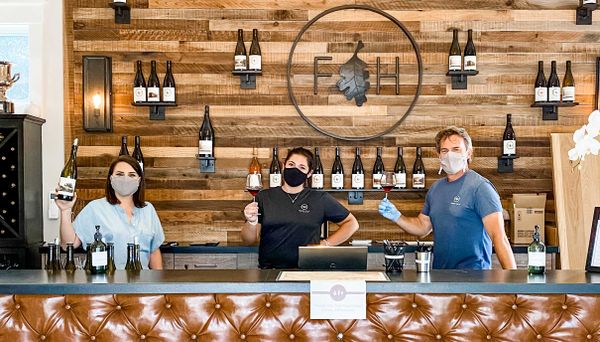 Cork Hounds is an affiliate partner and we will be compensated if you make a purchase after clicking on this ad link.
It's been a long road these past 6 months for vineyards and wineries in the United States. Forced to shut their doors from March - May due to the onset of the COVID-19 pandemic, most are now open again to the public but operating under strict guidelines put forth by state and local authorities. Calling these times challenging would be an understatement for most of these operations, but everyone is doing their best to adapt to the times. But some wineries are getting really creative at finding ways to attract customers back to their locations.
During the first few months of reopening (April, May, June), many vineyards were not allowing guests into the tasting room or offering tastings -- many were constrained to outdoor bottle sales only. We observed a number of winery owners offering drive through pickup, wine shipments, and even personal deliveries to maintain a stream of income.
But now, wineries have reopened their tasting rooms and are open to the public -- though you'll find some significant changes, such as fewer tables inside and/or plastic shields placed between tables or on bars. Some limit the amount of people allowed inside at any given time and most require face masks except for when tasting the wine. We've also noticed some vineyards and wineries are only taking reservations -- no walk-ins. It's a good idea to call ahead or check websites before you go -- don't find yourself being turned away after a long drive!
Operating under these constraints, it has not been easy for wineries to draw the same patronage they did pre-pandemic. Many wineries operating in the U.S. depend on direct food and bottle sales, and/or events (weddings, festivals, etc) to remain profitable. We especially love attending the dog-centric events! However, given that crowds are a no-no during this unprecedented time, wineries must innovate to stay in business. And, as someone once said, "necessity is the mother of invention."
The different approaches that wineries are taking depends heavily on their business model. Most wineries have on-site vineyards with acres of land offering plenty of space outdoors for visitors -- ideal for those looking to maintain social distancing. However, some wineries only maintain cozy tasting rooms (storefronts) that are either located apart from the vineyard, or they don't have a vineyard and buy all their grapes from growers. Leveraging their individual characteristics and some genius, here are some examples of how wineries are getting creative: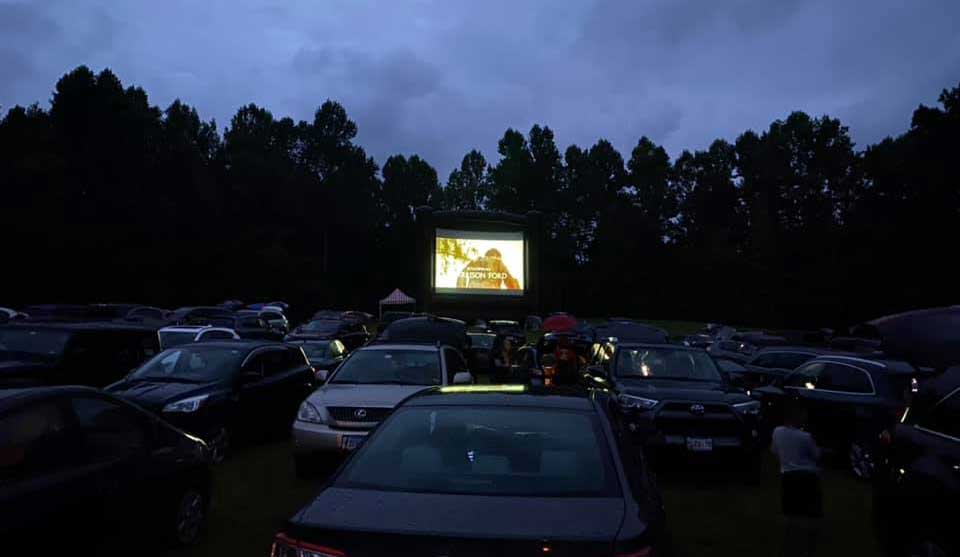 Running Hare Vineyard in Maryland has opened a drive-in movie theater on their land. Each weekend, they offer tickets to see modern classics like Forrest Gump and Dirty Dancing. The events are very popular and usually sell out. In addition to movies, they show live sports games in their outdoor Biergarten.
White Horse Winery in New Jersey recently held a 'Friends' (TV show) trivia night. The reservation only event was limited to groups of six. It sold out.
Barrel Oak Winery in Virginia, is offering "The Return to BOW" a reservation only experience that costs $295 per couple (which you can take home in wine or beer), a front row parking spot and an isolated private table with "thoughtful and attentive service" from staff maintaining "absolute social distancing and sanitation best practices."
Many wineries like Rosedale Farms & Vineyards in Connecticut are pushing outdoor live musical acts/groups to entice visitors. Sit outside at a picnic table and listen to the sounds of local musicians as you sip wine... always nice.
The Winery at La Grange in Virginia, is going ahead with their annual K9s In The Vines dog walk this fall. They permit you to walk up to two dogs along the trail. There will be tasting stations set up along the way. A portion of ticket sales goes to Canines-N-Kids Foundation.
These are just a sample of the inventive ways wineries are adapting to bring customers back to their businesses. If you know of some more examples, we'd love to hear about them and share what we learn with the Cork Hounds community.
Cover photo of Folded Hills- Winery Farmstead Ranch tasting bar and staff in Gaviota, California. Photo by Folded Hills, All Rights Reserved.

Cork Hounds is an affiliate partner and we will be compensated if you make a purchase after clicking on this ad link.