Exploring Breweries in Northern Virginia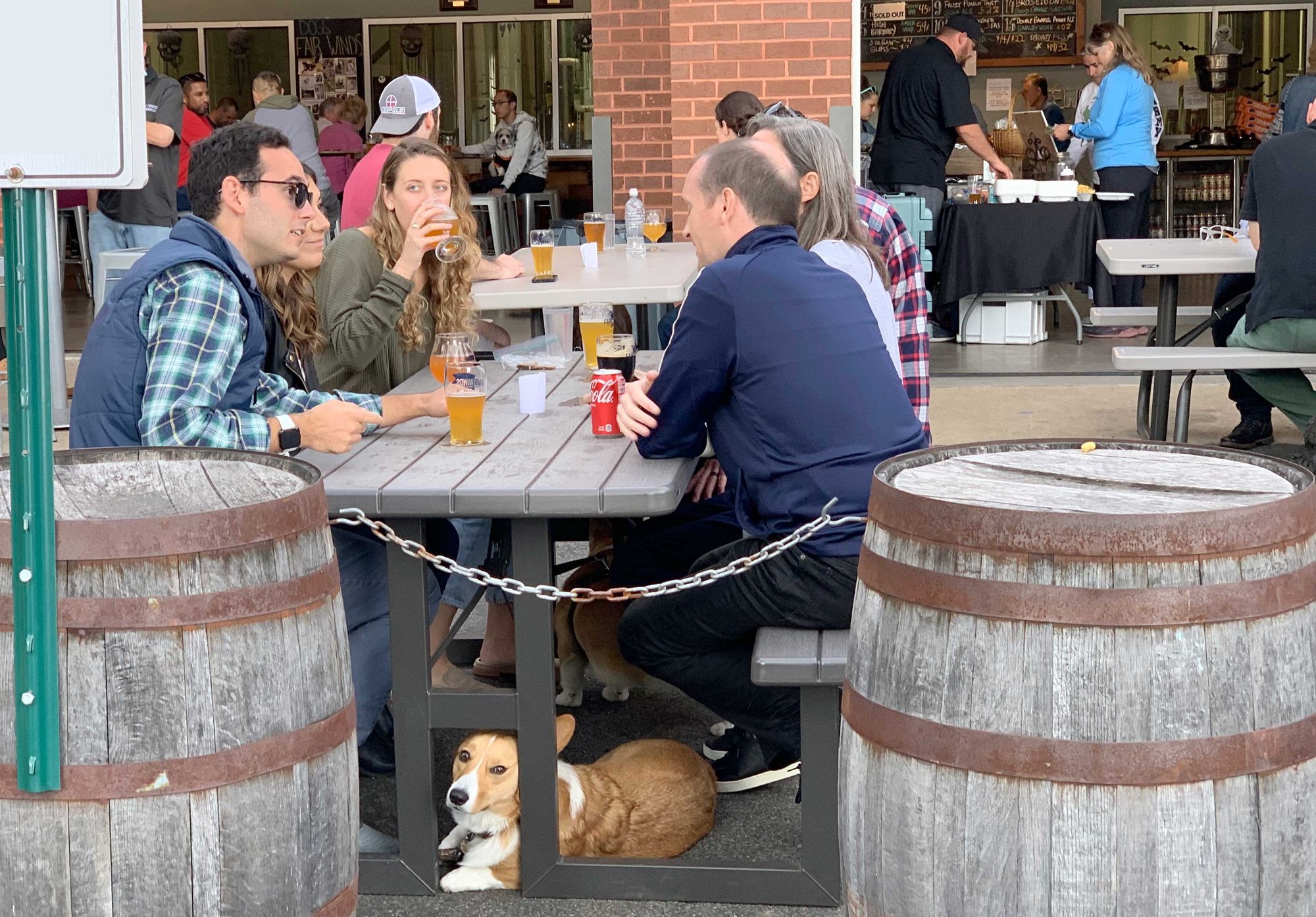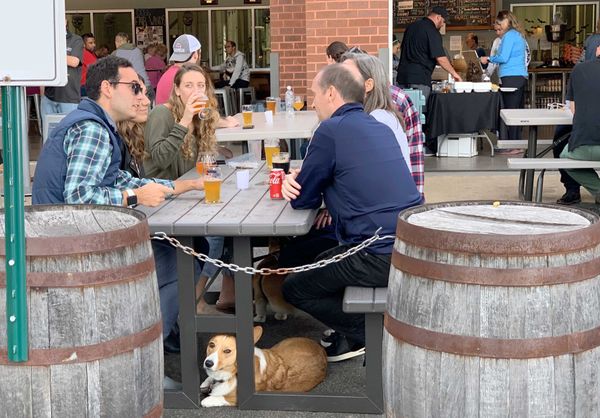 Cork Hounds is an affiliate partner and we will be compensated if you make a purchase after clicking on this ad link.
When we started Cork Hounds back in 2016, we focused on cataloguing dog-friendly vineyards/wineries/meaderies. With just two of us working to build Cork Hounds, we needed to keep the project within reason -- this is a passion project after all -- we both have day jobs. We figured it would only be a few years before we'd expand our data set to include breweries. However, we underestimated the time and effort it would take to gather all the wine data and  build a site/app.

Just this year we've finally reached a point where we are able to expand our scope to include the abundant amount of dog-friendly breweries popping up all over the country. Good thing because in 2020, there were 8,764 craft breweries in the U.S., according to data collected by the Brewers Association.

We may be a little late to the party, but we are excited to be here and share with you our dog-friendly brewery experiences. The pandemic has prevented us from traveling too far from our home base of Northern Virginia, but since we've yet to visit a brewery in our own backyard, we figured this area would make a perfect launching point for our first all-brewery blog. Cheers!
Table of Contents
Breweries To Visit
Another Brewery To Try
Breweries To Visit
7000 Newington RoadSuites K & L
Lorton, VA 22079
703-372-2001
Dog-friendly: outside (limited), on the patio, inside the tasting room

Located just off of 1-95 in Newington, Fair Winds Brewing Company sits in a small red brick industrial strip mall. It has a sizable outdoor patio area and large tasting room. They have one of those glass garage doors -- open during our visit -- a perfect warm fall day. We met quite a few dogs at Fair Winds -- a rescue Greyhound named LuLu,, a Labradoodle named Tally, a hound mix named Reggie, and a Lab mix named Roy. Everyone was having a great time.

Fair Winds doesn't offer flights, instead you can order 5 oz. pours for $4 or just ask the bartender for a taste and sample till you find the right brew for you. Some of their unique beers include a sour ale called Fruit Punch Tart, and a cherry porter called Red Wine Blackened Seas.
We each grabbed a pint and combined it with some BBQ from a local vendor that had set up inside the tasting room.

Our favorites: High Barbary (amber lager) and Homeport Stout
8532 Terminal Road Suites L,M,N
Lorton, VA 22079
Dog-friendly: inside the tasting room (no outside area or patio space)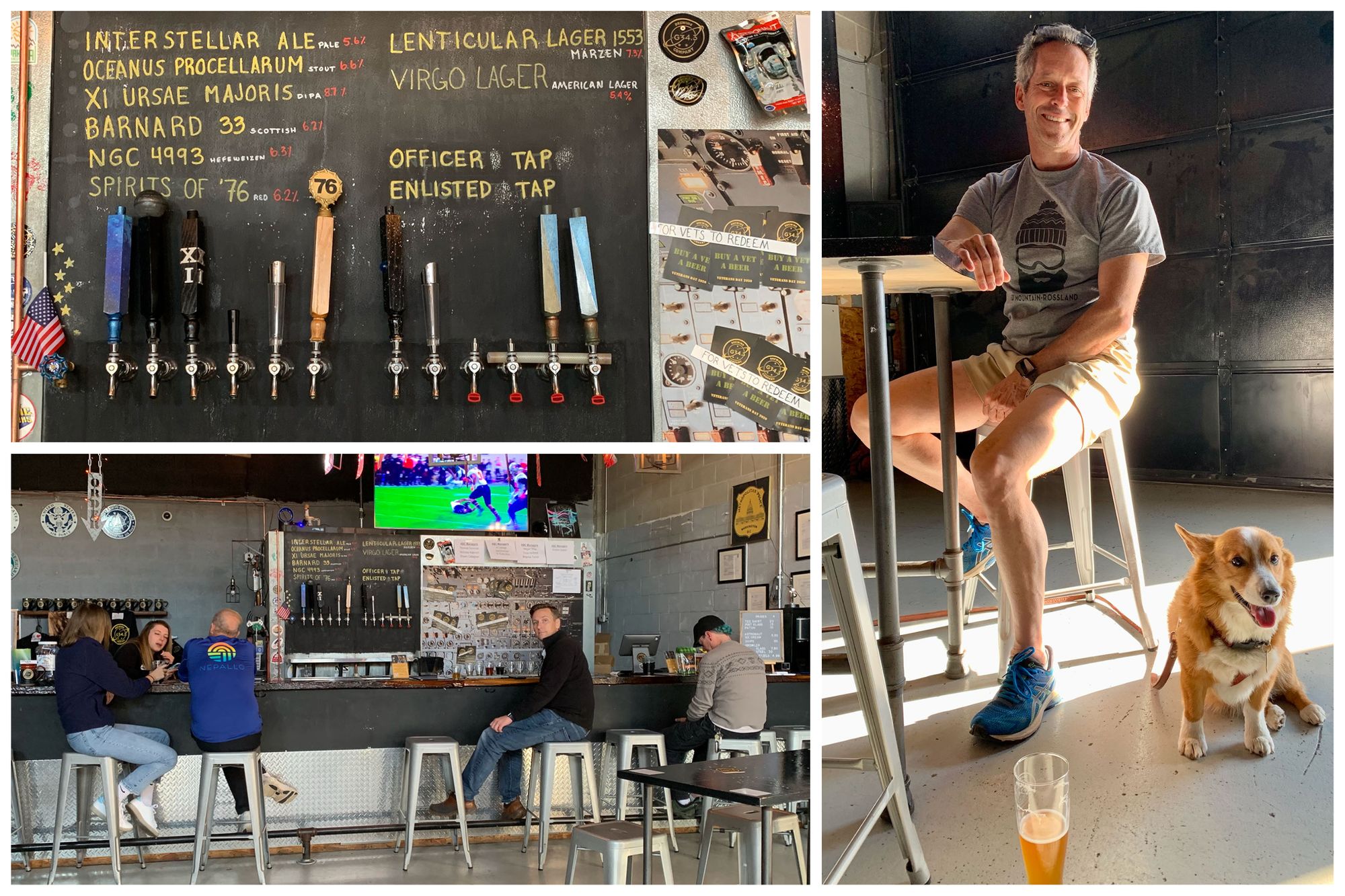 A visit to G34.3 will likely bring back memories of drinking in your buddy's garage as this brewery is located in a no frills industrial complex just off of I-95. What it lacks in ambiance it makes up for in its tasty mix of ales, stouts, IPAs and lagers. We ordered two flights of 4 (5 oz. each) and got to try all their brews. If you're a coffee lover, be sure to sample the Oceanus Procellarum, a dark coffee stout. If you love a good German Hefeweizen, give the NGC 4993 a try. The owners put a lot of thought and effort into their Marzen, a malty and full-bodied Oktoberfestbier. It's also good. And they have Scottish and Irish ales on the menu as well. While we visited a corgi named Joe was sitting on the tasting room's polished cement floor as its owner sipped a beer. G34.3 doesn't offer outdoor space, so this is where you'll hang out with your pup when you visit.
If you are curious about where the name G34.3 originated from, it turns out that "G34.3 is the largest deep space cosmic cloud of ethanol yet discovered, and it contains enough ethanol to supply 300,000 pints of beer to every person, every single day, for the next billion years," according to the brewery's website.

Our favorites: Oceanus Procellarum (coffee stout), NGC 4993 (German Hefeweizen), Lenticular Lager 1553 (Marzen)
Another Brewery To Try
12425 Dillingham Square
Lake Ridge, VA
571-285-1997
Dog-friendly: outside (limited), on the patio, inside the tasting room (on Sundays)
This brewery offers Bark Sunday -- dogs welcome inside the tasting room. They have two locations, Lake Ridge and Potomac Mills. Their list of brews include, "juicy IPAs," a pineapple orange sour and a cherry sour, and an American wheat ale with lime.

Cork Hounds is an affiliate partner and we will be compensated if you make a purchase after clicking on this ad link.